Welcome to Aspire's new website. Since we began trading nearly 20 years ago, innovation has been a cornerstone of our success. Over our two decades of performance our constant research and agility have enabled us to deliver outstanding value to our clients.
Our new site is a reflection of what we like to think of as 'Aspire 4.0'. This is a repositioning of our company premised on the aspiration to provide our clients with world class, strategy led marketing solutions and value.
We have for some time been known as a company with a strength in repositioning the brand strategy and image of our clients. Our new offering leverages this expertise and ensures that your brand delivers enduring value and becomes a long term asset for your business.
This proposition is captured in Aspire's vision: 'great brands for great companies and organisations'.
We have also added a new service called Aspire Reach and Connect. This service is designed to offer our clients strategy led, state of the art digital promotion coupled with traditional media. It is ideal for raising brand profile, increasing sales or perhaps promoting a specific event or conference.

And of course all of these things we continue to deliver in our long held tradition of customised, individual client solutions. Our clients deal with our senior people only and we use our know-how specific to your needs.
I welcome you to Aspire 4.0 and hope you can join us to co-create a great brand or marketing solution for your organisation.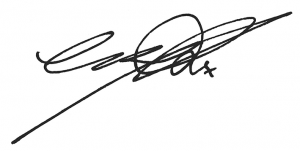 Colin Knox
Managing Director